As mentioned in my previous blog post, traditional, in-person, means of showcasing various art projects were not available to artists of any medium during the initial years of the pandemic. Comic creators were hit especially hard, as conventions and festivals dedicated to selling and displaying the works of these artists were no longer available, with independent and self-published publications taking the largest blow. Thankfully the internet had alleviated some of these issues, with many retailers supporting digital comics and online sales as a means to reach their audiences.
One such event is the ShortBox Comics Fair, an annual digital comics fair established by Zainab Akhtar of independent comic publisher ShortBox. The event originally began in October 2020 as a means to sell out-of-print books and zines, and from 2021 onwards the Fair has become a month-long celebration of new comics by creators from all over the world. It is a fantastic showcase of the vast breadth of creativity and storytelling that is only possible in the medium of comics. While it may be only going into its fourth year, I eagerly await each October to discover what new comics are there for me to read.
Here is a list of twenty comics from both the 2021 and 2022 ShortBox Comics Fairs, which are among my personal favourites. The majority of these comics are intended for either young adult or adult readers, personally recommended at about 14 years of age or older, and cover a variety of themes, art styles and subject matter. I have made sure to include content warnings, typically those provided by the creators, to best ensure readers are properly prepared to read these comics. I hope readers are able to discover at least one new title they love from this list, and will be willing to visit the next online fair this forthcoming October.
Note: Every comic here is available in digital-only formats, with the exception of two comics that are only available as physical books (Give Her Back to Me and Mending a Rift). Two books are available digitally and physically (Twigs and Wormturn).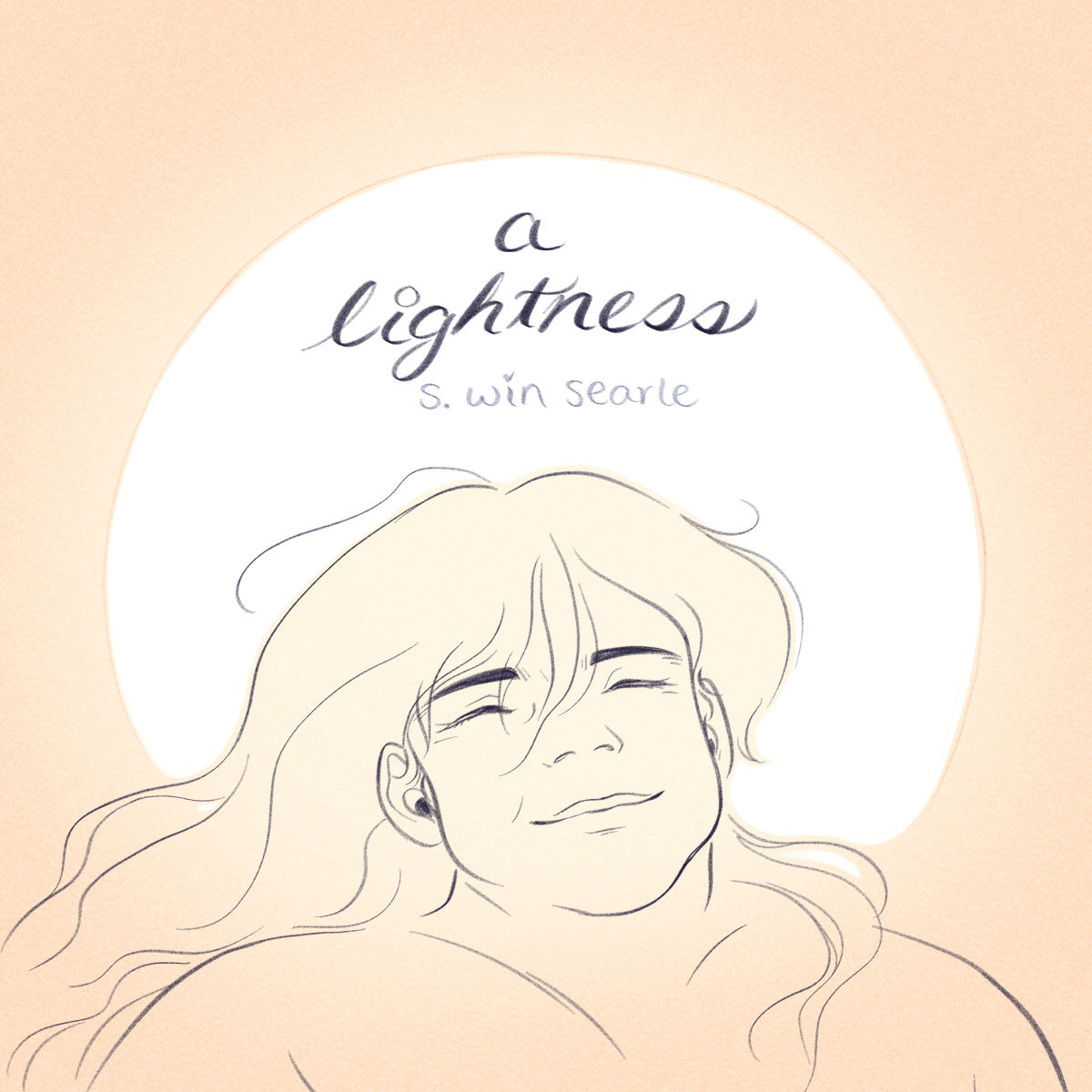 Creator's Content Notes: Mild sexuality and nudity, trans feelings, body stuff
""There's this funny thing that happens when you reveal yourself to the people you love and they accept you with their whole hearts. See, without that, I would've sought wholeness in other ways. Maybe I could have learned to be content. But without the burden of fear…my mind was now open to possibilities I had never dared dream before."
Follow one person's journey to ease the Ache in their chest. They find themself chasing an elusive fluttering lightness that seems to be pulling them up into the mountains, through a fantastical landscape toward the sunrise."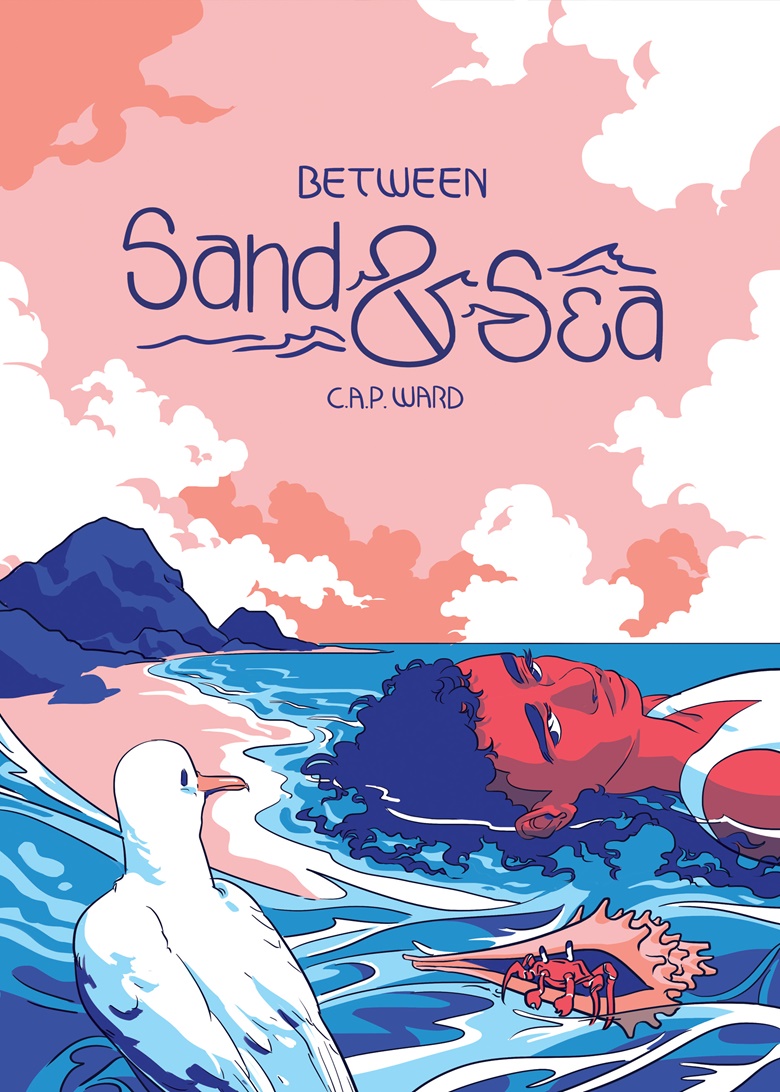 Between Sand & Sea by C. A. P. Ward
Content Warnings: Animal death, diaspora analogy, social exclusion
"A call to the sea, a call to the shore, a call home. When their family leaves the coast, a youth struggles with life away from the only home they know. Their longing calls the sea inland until a choice must be made, tide the changes this brings, or chart an uncertain path to find what it means to come home."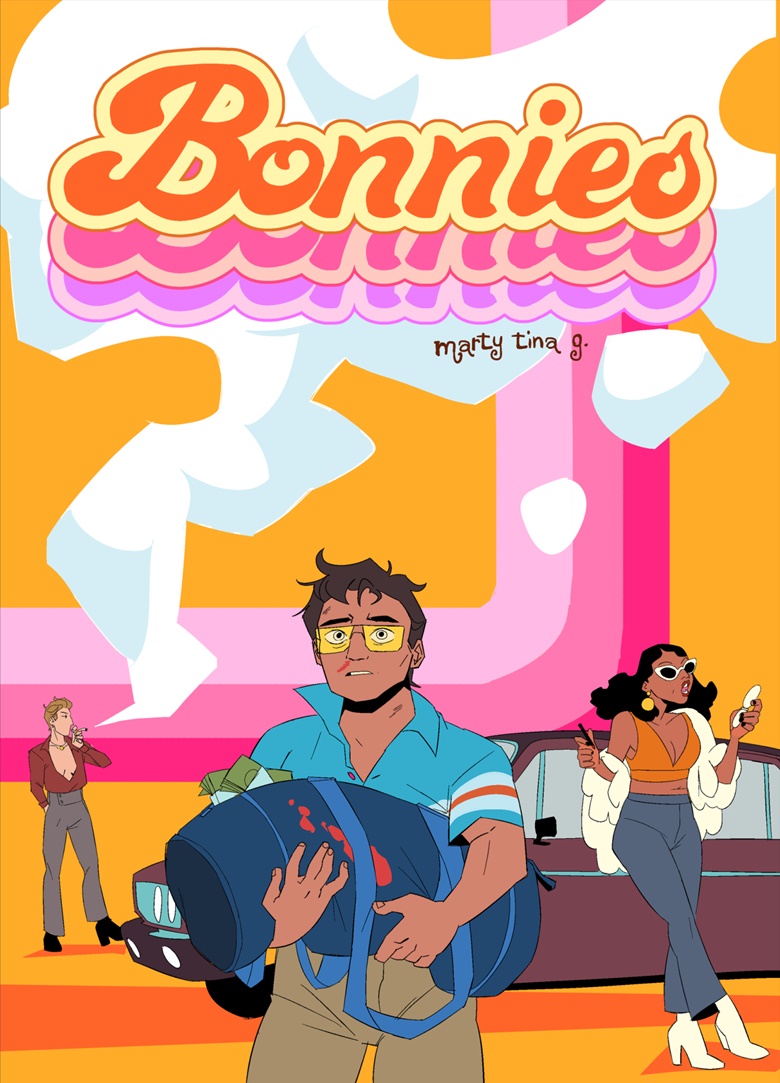 Creator's Content Warnings: Depiction of a panic attack, mild violence, implied homophobia
"Wilma, Debra, and Jerry are three women going through the worst day of their separate lives. Things will get even messier when their paths cross. A fun, colorful story about finding kindred spirits in the worst of times."
Dead Men's Tales by Kiku Hughes
Creator's Content Warnings: Death mention, skeletons
An expedition to locate a long sunken sailing vessel leads to a startling discovery.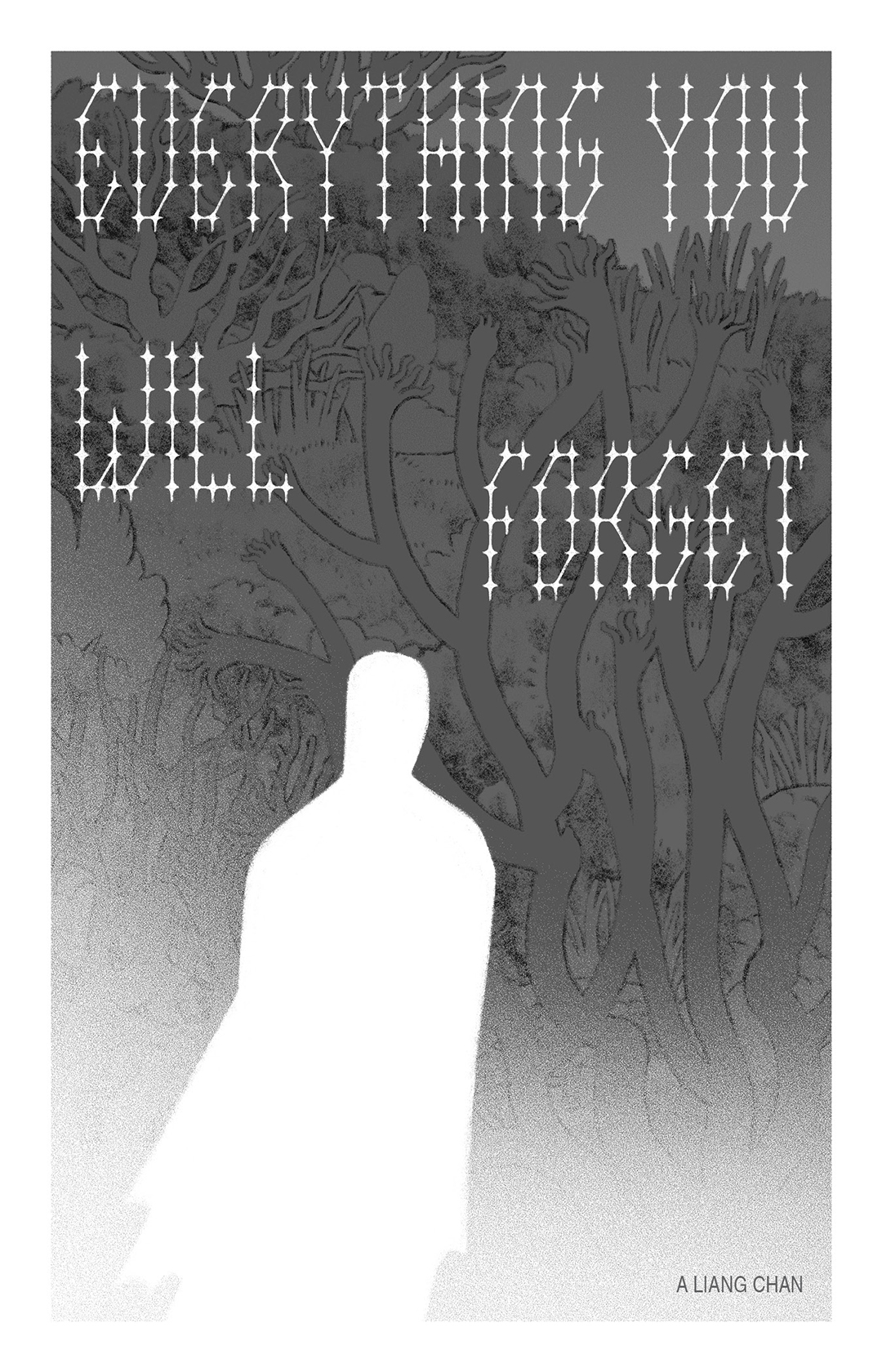 Everything You Will Forget by A Liang Chan
Content Warnings: Death, loss of identity, blood
"A ghost and their body settle into a hillside. A short experiment about time & hauntings & landscapes."
Give Her Back to Me by Hana Chatani (Publisher's webpage) (European/Non-North American recommended retailer)
Content Warnings: Death, grief
"Tragedy follows those whose lives are linked by a family heirloom and the strange curse it bequeaths. Simultaneously tender yet haunting, Hana Chatani's shoujo horror manga depicts the human weakness such a curse reveals, the trauma and loss wreaked upon each generation by the last."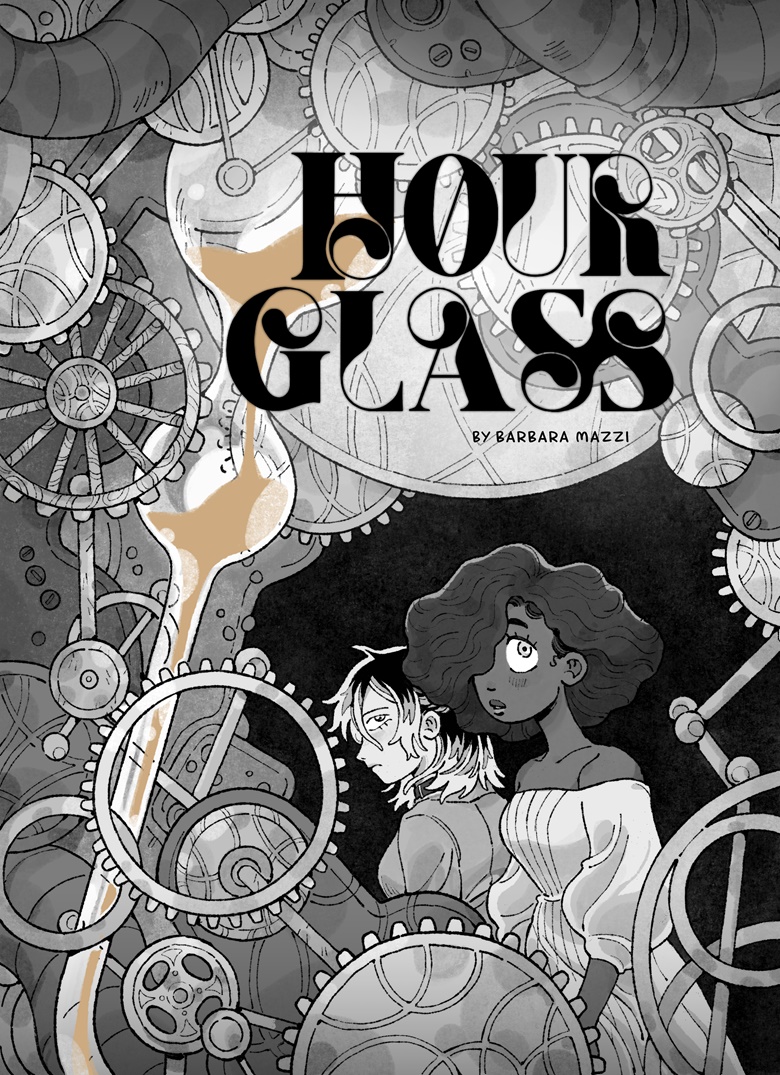 Creator's Content Warnings: Death, mild blood / gun violence
"The Hourglass is many things. The "perfect machine". The "source of all life". The "fountain of youth". It promises immortal comfort to the privileged, but it also looms over its creators, making them slaves to its tics and gears.
But Martel knows that there are other simple, inexplicable things that give life meaning, way more valuable than eternity. A system built on rejecting such principles is beyond fragile – it is a ticking time bomb."
I Am Of Two Hearts by Val Wise
Creator's Content Warnings: Pregnancy, nudity, sexual themes, self-harm.  For mature readers
"Emissary Thresa will be executed on return to his King. Before his death, he visits the temple of his birth."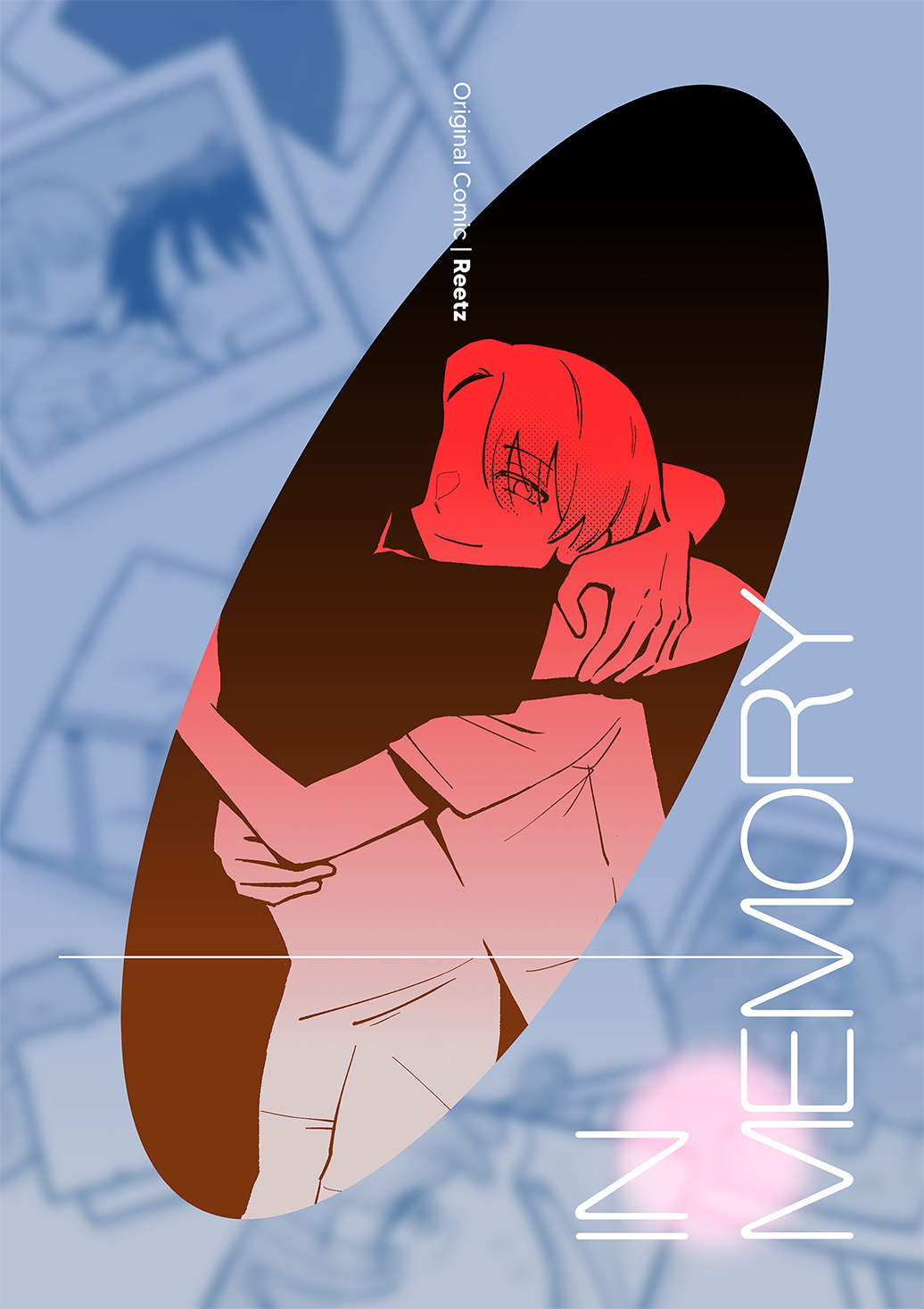 Creator's Trigger Warnings: Blood, death
"Life is just as much about loss as it is growth and it's no doubt for every door that closes, another one opens. But what happens when you refuse to step through the doorway?
What happens when you're stuck clinging to the past… and the past reaches to cling back?
Joey lost his best friend, River, three years ago, but not a day goes by where he doesn't think about him.
An original 60+ page BL comic about grief, loss, and a love that never quite lets go."
Love Condemns Her by Hana Chatani
Content Warnings: Death
"The original Little Mermaid by Hans Christian Andersen perished tragically, turning into sea foam when she failed to win her prince's love. This is a story after her untimely death, a tale about the little mermaid's younger sister who she had never met. The "little" little mermaid welcomes her fifteenth birthday, as she traces her late older sister's wake towards the ocean ceiling. Upon breaking surface, will she also trace her sister's fate?
A speculative spinoff of the much loved fairytale through a queer eye."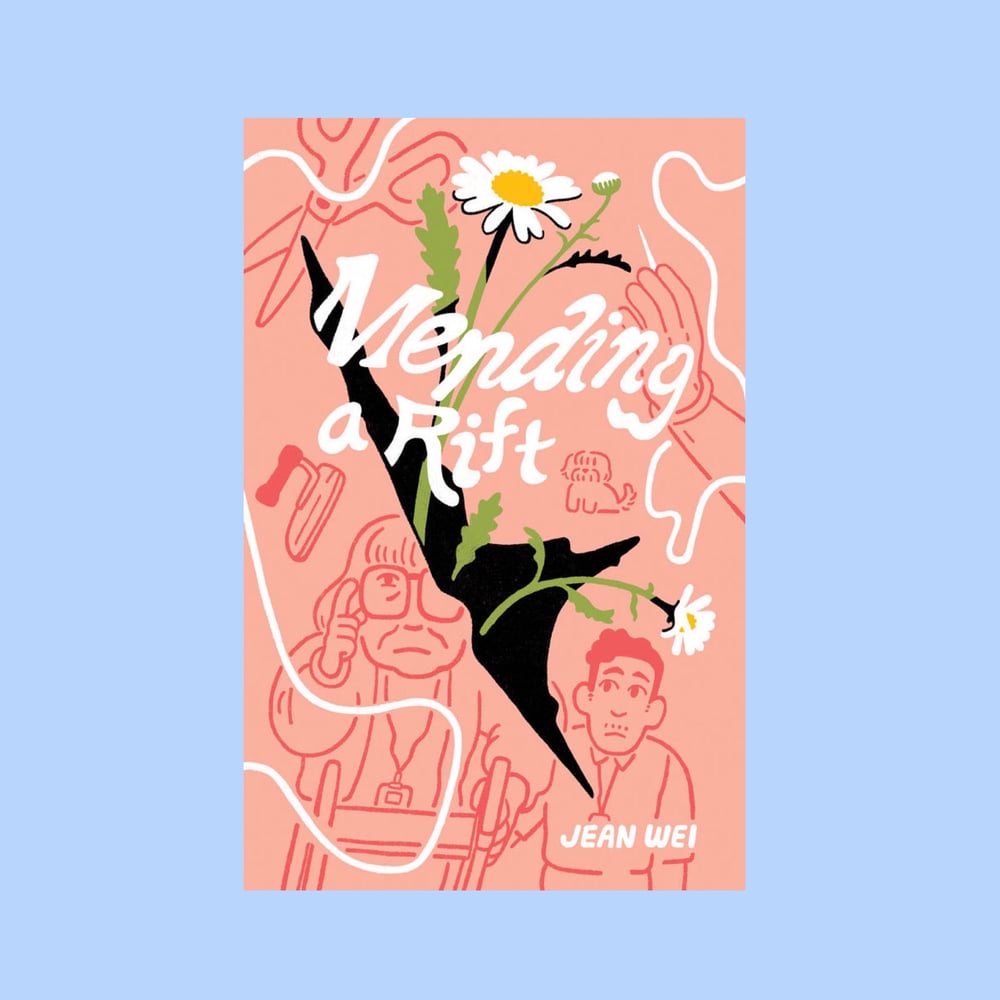 "A long week with a mender and her assistant. Slice of life & dimensional rifts."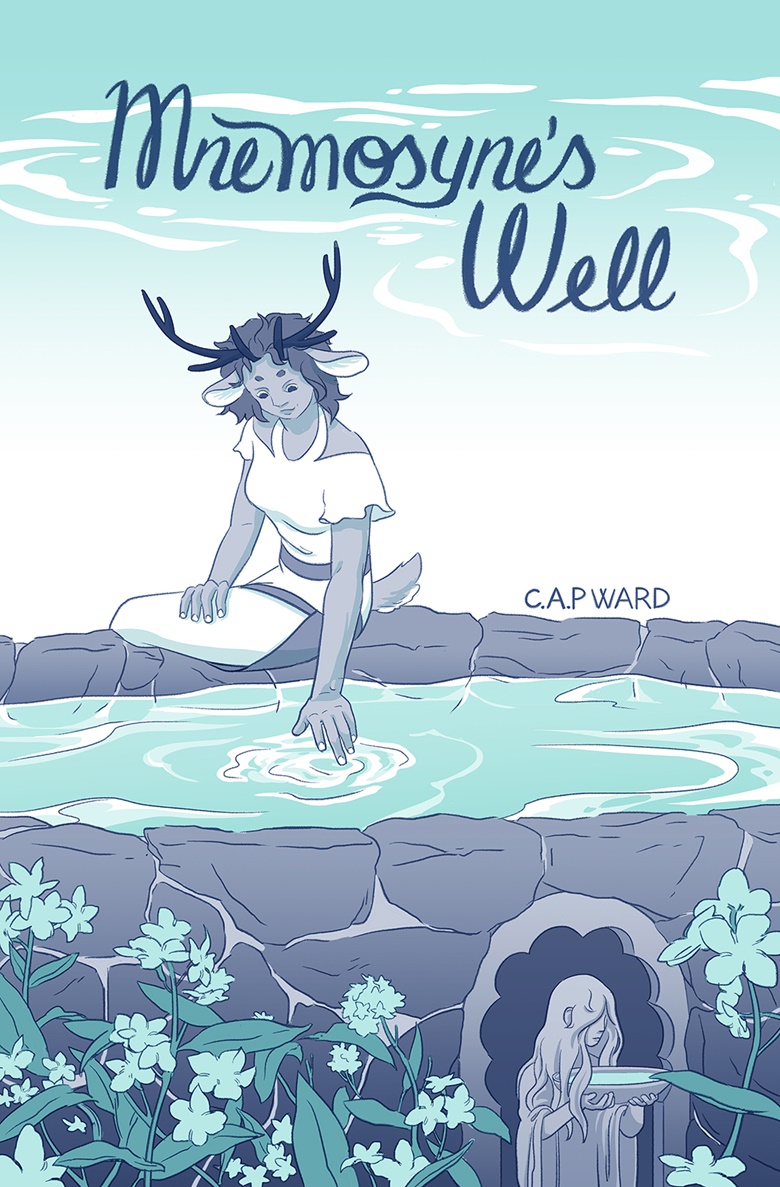 Mnemosyne's Well by C. A. P. Ward
"Mnemosyne's Well is a comic about forest wanderings, friendship, and feelings. When one friend gets separated from the group they discover a well reflecting their memories together."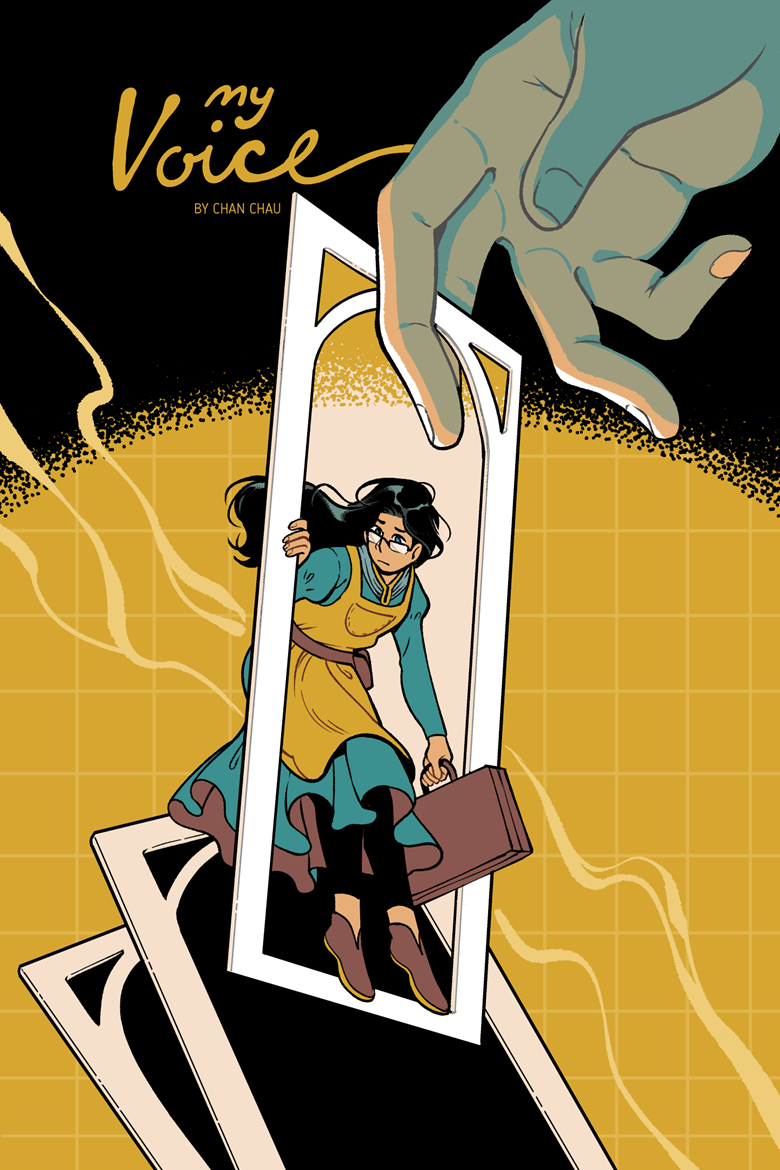 Creator's Content Warning: Implied assault
"An artist, looking for an answer to their struggles, visits a fortune teller."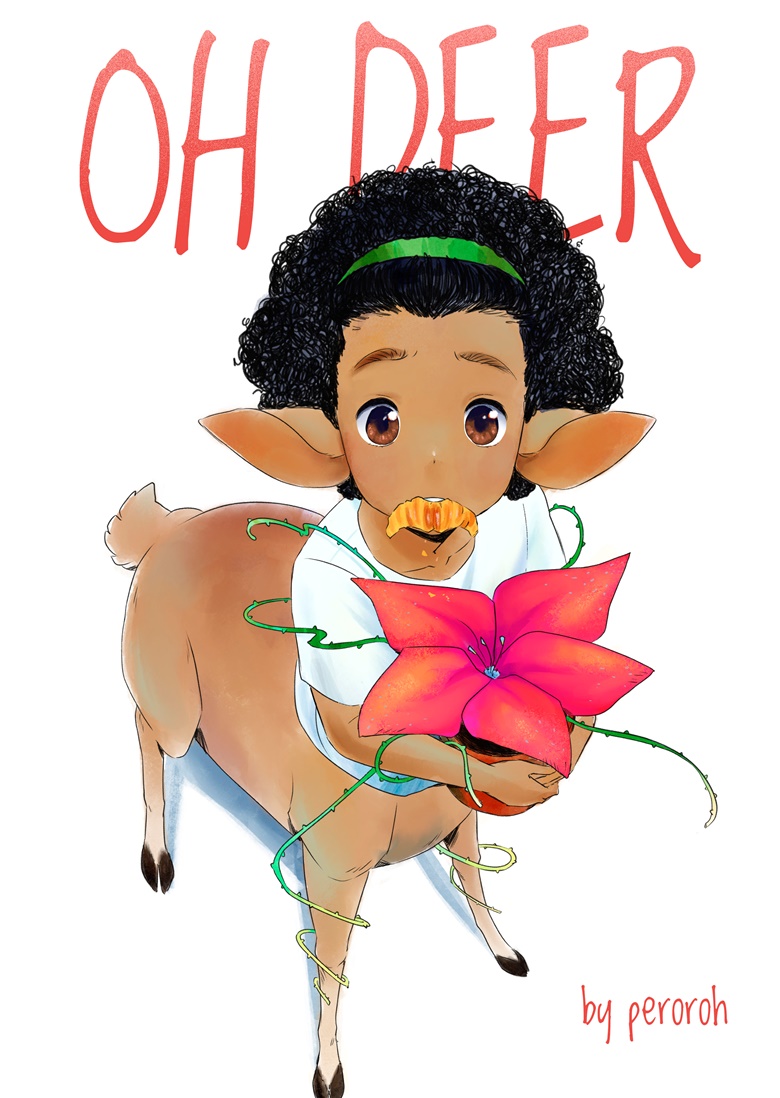 Content Warnings: Burnout and imposter syndrome
"Penelé, a young baker running her bakery stall, finds out there's a new competitor in town. She makes it her mission to get ahead but things take an unexpected turn with a strange old lady and a red flower."
Oh, Radiant Devil! Oh, Whispering Angel! by Kimberly Wang
Creator's Content Warnings: Drinking, implied violence, implied suicidal ideation, blood
"A nun, a saint, and a witch walk into a bar.
When hitman-for-hire Thirteen encounters two enigmatic clients at a run down bar, she suddenly has a real chance at turning around her dead end life.
But which woman will be the one to lead her out from rock bottom? Saint, or Witch? Dreams, or Ambition? Angel, or Devil?
A black and white comic about temptation, indulgence, and futile choices in a rigged world."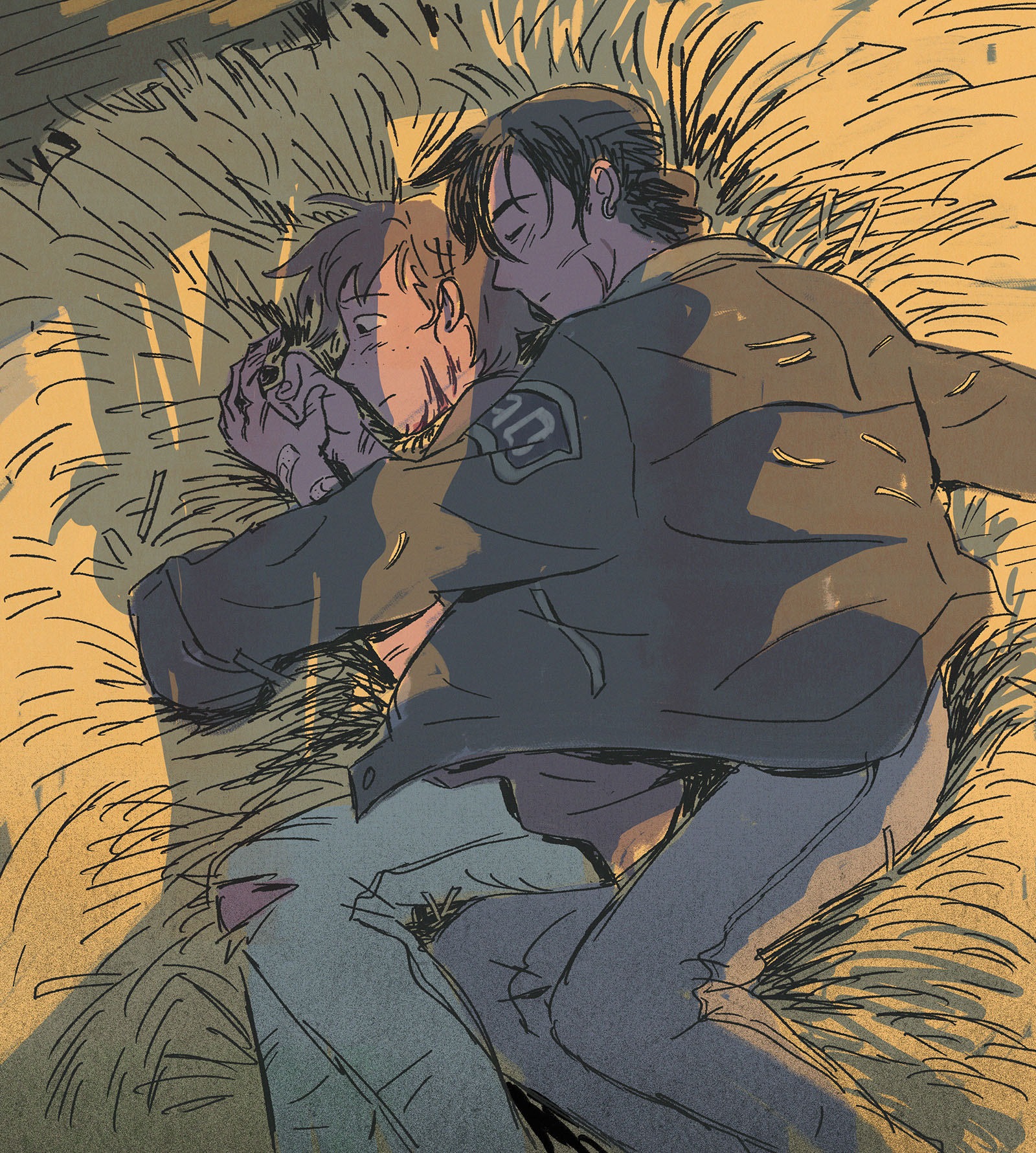 Creator's Content Warnings: Occasional gore-y/violent moments, police brutality, emotional abuse
"Things go awry on grad prom night when Rachel goes berserk and turns into a wolf-like beast, gravely injuring her classmate. Jude, who witnesses the incident, decides to take matters into her own hands and pays a visit to the detention centre…"
Note: Unlike the other titles on this list, Run Wolf Run is a currently ongoing series with the first two parts of the story completed.  Additional installments of this series will be posted in the future
Sea Urchin 2 by Laura Knetzger
Creator's Content Notes: Contains nudity
"What's growing in the tide pools of your mind? Stream-of-consciousness autobiography about life as an artist, internet addiction, and what the unconscious builds without our permission."
Creator's Trigger Warning: Suicidal thoughts
"A summer beach vacation with friends with hidden feelings of despair and pain hiding beneath the surface."
Twigs by Rowan MacColl (digital edition)
Creator's Content Warnings: Implication of terminal illness, slight body horror
"A changeling's journey to find the Witch of the Plains to ask her to make him human again."
Wormturn by Rowan MacColl (digital edition)
Creator's Content Warnings: Animal death, bugs, implied abuse
"A ghost story about a lost dog that wasn't supposed to come home."