Just in time for the Small Press Expo, I have dedicated my final entry in this year's "What You May Have Missed" article series to a variety of excellent comics that were either self-published or released by small publishers.  As with my previous entries, I hope that this entry allows readers the chance to find and support delightful comics that may have otherwise escaped their notice.
The majority of these comics are intended for a young adult audience, personally recommended at about 13 years of age or older.  The final three books are recommended for adult audiences as they contain graphic content in terms of sexuality and/or violence.  Overall, these comics cover a variety of themes, art styles and subject matter, and are an excellent showcase of what the medium can accomplish in terms of art and storytelling.
Young Adult: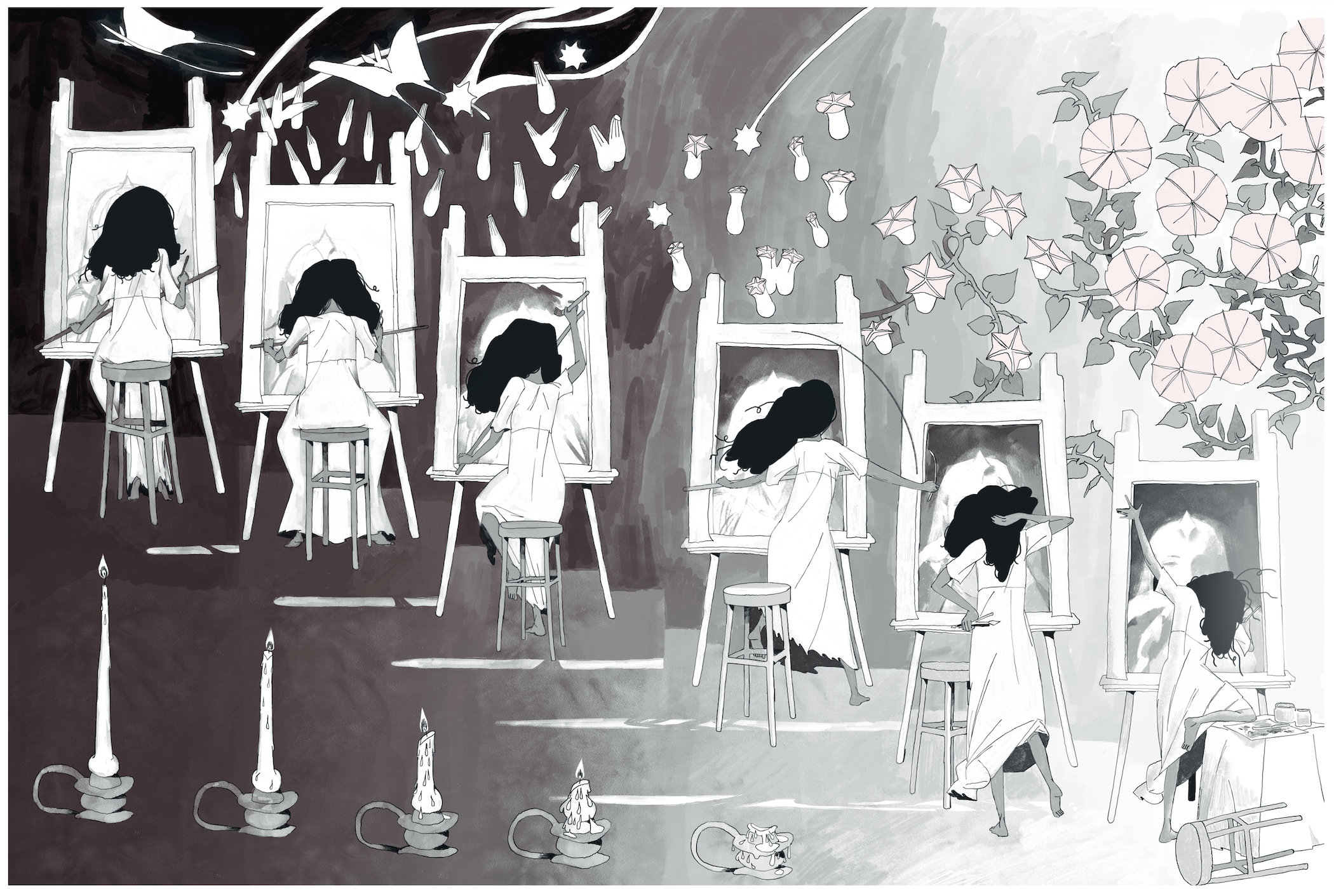 In this delightful original fairy tale, a young painter finds it difficult to pursue her passion, as it is tricky to create compelling art without any models.  Desperate, she tosses her baby teeth into her family's well to make a wish.  The results were immediate and unexpected.  With delightful characters and a fun art style, this one is not to be missed by those who love fairy tales.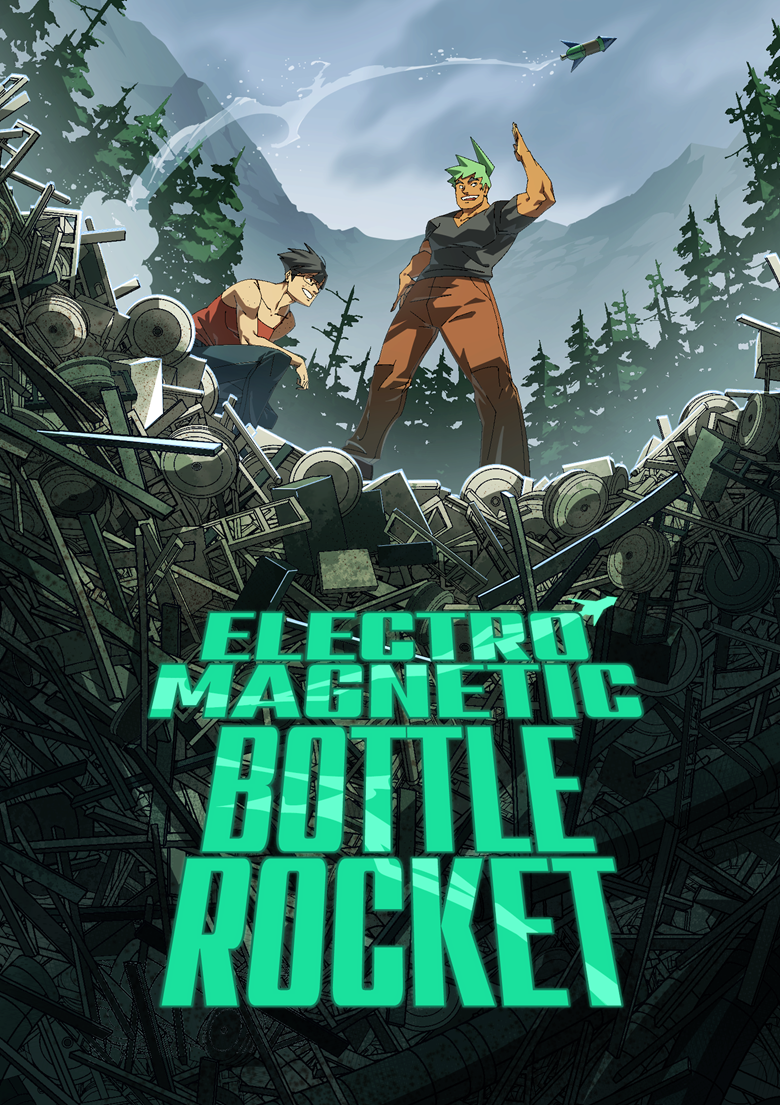 The Comics of Francesca "Fums" Lloren (Fums's website)
Several amazing comic talents emerged during the pandemic, and Francesca "Fums" Lloren is certainly one to keep an eye on.  Making their comics debut in 2020 with their shonen manga-inspired oneshot Knightbreakers, Fums has since released a variety of excellent comics that feature dynamic characters, memorable worlds, and excellent panel work for both action-heavy and slice-of-life scenes.  I look forward to reading their future comics and seeing how their talent grows.
Invisible Parade by MISSISSIPPI
(Translators: Anna Schnell, Emuh Ruh, Jocelyn Allen, Jun Kitamura, Andy Jenkins, & MISSISSIPPI.  Letterer: Tim Sun.  Design, Editing & Layout: Emuh Ruh.  Published by Glacier Bay Books)
MISSISSIPPI's Invisible Parade is a delightfully bizarre assortment of manga, where the strange is familiar and the familiar becomes strange.  Using a variety of different art styles to depict a vast array of stories that combine speculative fiction with slice-of-life with ease, this is a collection not to be missed by comics fans.  Also, I have this manga to thank for introducing me to one of my new favourite songs, which is frankly a delightful bonus in my books.
NOTE: According to the publisher this comic is reaching the final copies for its print run, and there are no plans for a second printing, so if you want to read this book I would suggest picking it up sooner rather than later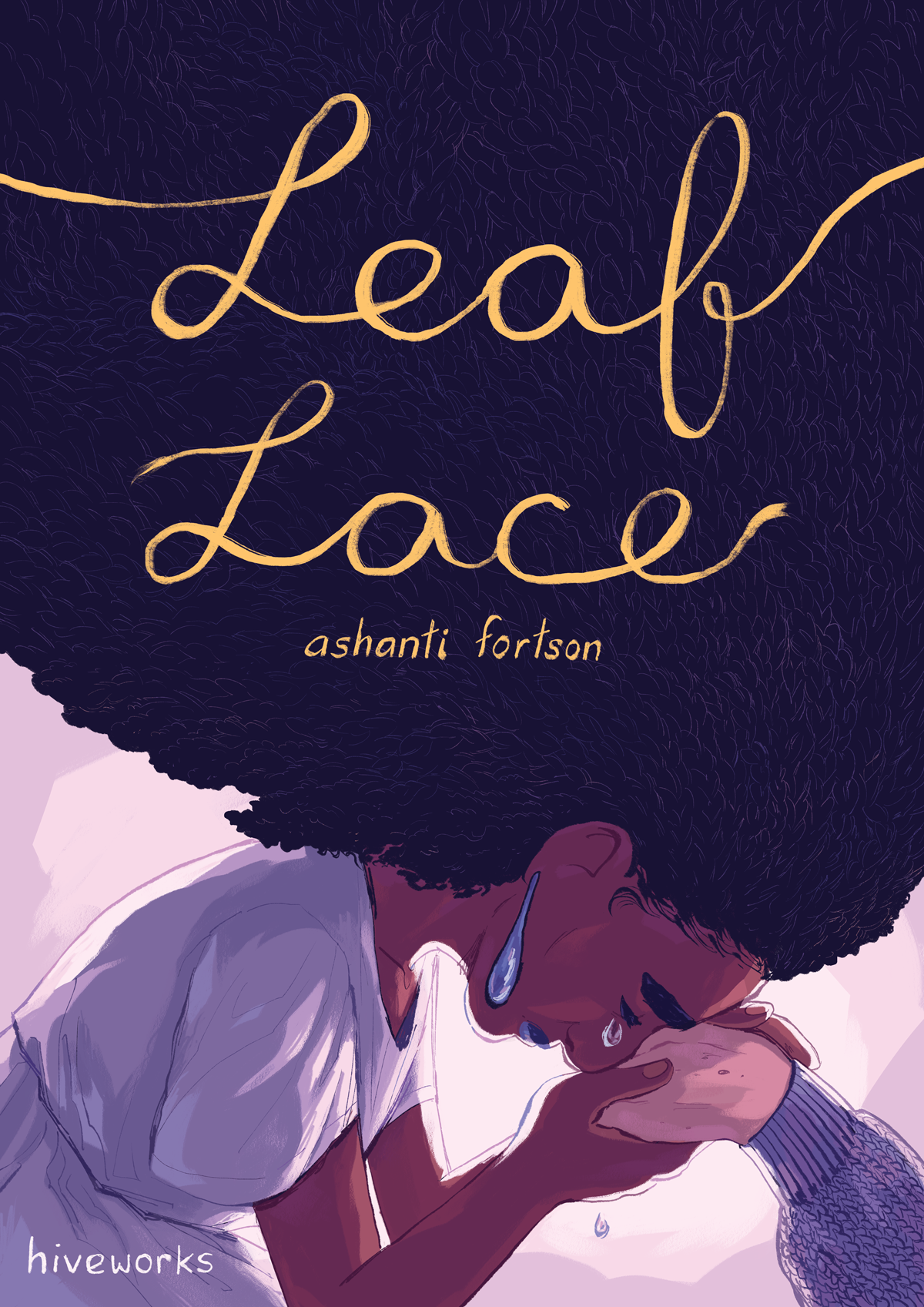 Winner of the 2021 Ignatz Award for "Outstanding Comic", Leaf Lace shows the life of the eon's old Ananke and her mortal lover Mnimi, as Mnimi reaches the last day of her life.  A poignant comic about the importance of letting go and moving forward in life after losing those you love the most.
Staring at Your Back by Nohara Kuro (Translators: Jordan Sinnes & Laura Negro.  Published by Éditions Akata)
Content warnings: Homophobia and transphobia
The English debut of gay manga artist Nohara Kuro, Staring at Your Back follows the life of Takeru, a gay high school boy living in a conservative small town where everyone is expected to get married and have kids.  When his childhood friend, Kotaro, suddenly transfers to their school Takeru finally finds someone he can be honest about who he is.  A bittersweet, but generally hopeful, LGBTQ+ manga.  Hopefully, more of Nohara's manga will get translated in the future.
NOTE: The English edition of the manga is only available digitally, while the French edition (Mes yeux rivés sur toi) is available in both digital and physical formats.
The Karman Line by Mitsuhashi Kotaro
(Translator: zhuchka.  Letterer: Tim Sun.  Editor & Designer: Emuh Ruh.  Published by Glacier Bay Books)
Mitsuhashi Kotaro's The Karman Line examines a variety of dreamy scenarios that are both comforting and melancholic.  Using soft lines and indigo blue-and-white colours, the manga invokes a feeling reminiscent of a lucid dream that sticks in your mind after waking up, or a picture book from your childhood that you remember fondly even if you have long since forgotten its name.  A delightful exploration into the possibilities of independent manga, and comics in general.
Vasilisa! The Wise Princess & Other Classic Folktales by Kuraibe Keishi
(Translator: Dan Luffey.  Letterer & Retouching: Meg Argyriou.  Project manager: Matt Haasch.  Published by Star Fruit Books)
Vasilisa is a delightfully unique manga full of passion and love for its subject matter.  The story is an adaptation of numerous folk and fairy tales of Eastern European origins, combined with the action-comedy storytelling sensibilities of shonen manga, and an art style inspired by American cartoons.  Kuraibe clearly loved making this manga, from the drawings to the immense amount of research he undertook to create it, his ability to translate those passions into such a fun story is admirable.  Highly recommended for folk and fairy tale lovers.
Adults Only: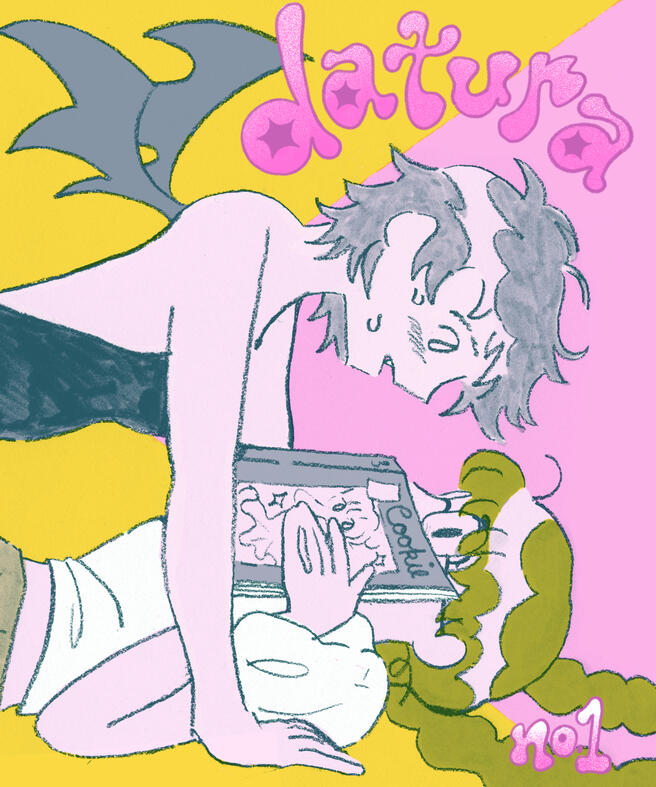 Datura Issue 1, Stories by Pa-Luis, Emma Jayne, Mar Julia, & Cathy G. Johnson.  Edited by Sunmi & Mar Julia.  Cover art by Steph Bulante
Content warning from the publisher: Body horror for Cathy G. Johnson's story "Body Count", which is a story intended for readers aged 18+
A self-described "josei-inspired queer anthology…[aiming] to expand on ideas of "Girl's Love"" the debut issue of Datura magazine presents four unique comics that each explore sapphic relationships and the complexities therein.  The comics are all clearly loving homages to manga created for women while, simultaneously, allowing each of the artists' unique creative voices to shine through.  Sometimes melancholic, sometimes humorous, sometimes creepy, overall an excellent showcase of comics.  I'm looking forward to seeing what this magazine has to offer in future issues.
NOTE: Currently only available digitally, physical orders are estimated to be available again in October 2023 at the earliest
Matchmaker by Cam Marshall (Published by Silver Sprocket)
Matchmaker follows the life of several queer twenty-somethings doing their best to navigate their lives as they make connections, find romance, and wade through a shitty job market, all while dealing with the ongoing COVID-19 pandemic.  While the comic does not pull any punches in regards to how shitty the pandemic is, and how shitty some people have behaved in response to it, the overall message is one of finding hope, happiness and community in a shitty situation.  Plus, there's a great deal of unabashedly queer humour that is refreshing and hilarious.
Sad Girl Space Lizard by Iggy Craig (Published by Silver Sprocket)
Content warnings from the publisher: Depictions of sex, nudity, crude language, and alien violence.  It is intended for readers 18+ only.
Sad Girl Space Lizard delivers not only its title thesis, being about two sad lizard girls in space, but also on creating a unique sapphic mech story.  The story follows Lieutenant Left who works maintenance on a space-travelling battle mech, alongside the highly esteemed Commander Right, who is also her only other crewmember.  Her life is very boring and routine until one day Right gets injured and can no longer pilot their mech, causing them to work together in order to survive on their own in space.  Left and Right are both intriguing characters with their own baggage to sort through, and their relationship feels very grounded and relatable despite its fantastical setting and characters.